Thanks parents and students for making our Christmas party AMAZING! We had over 30 students show up for a fun filled night! Don't forget we resume meeting on Sunday Jan 8th from 5:30-7! Also make sure to check the events page and get ready for The Lift Tour!
summer calendar 2023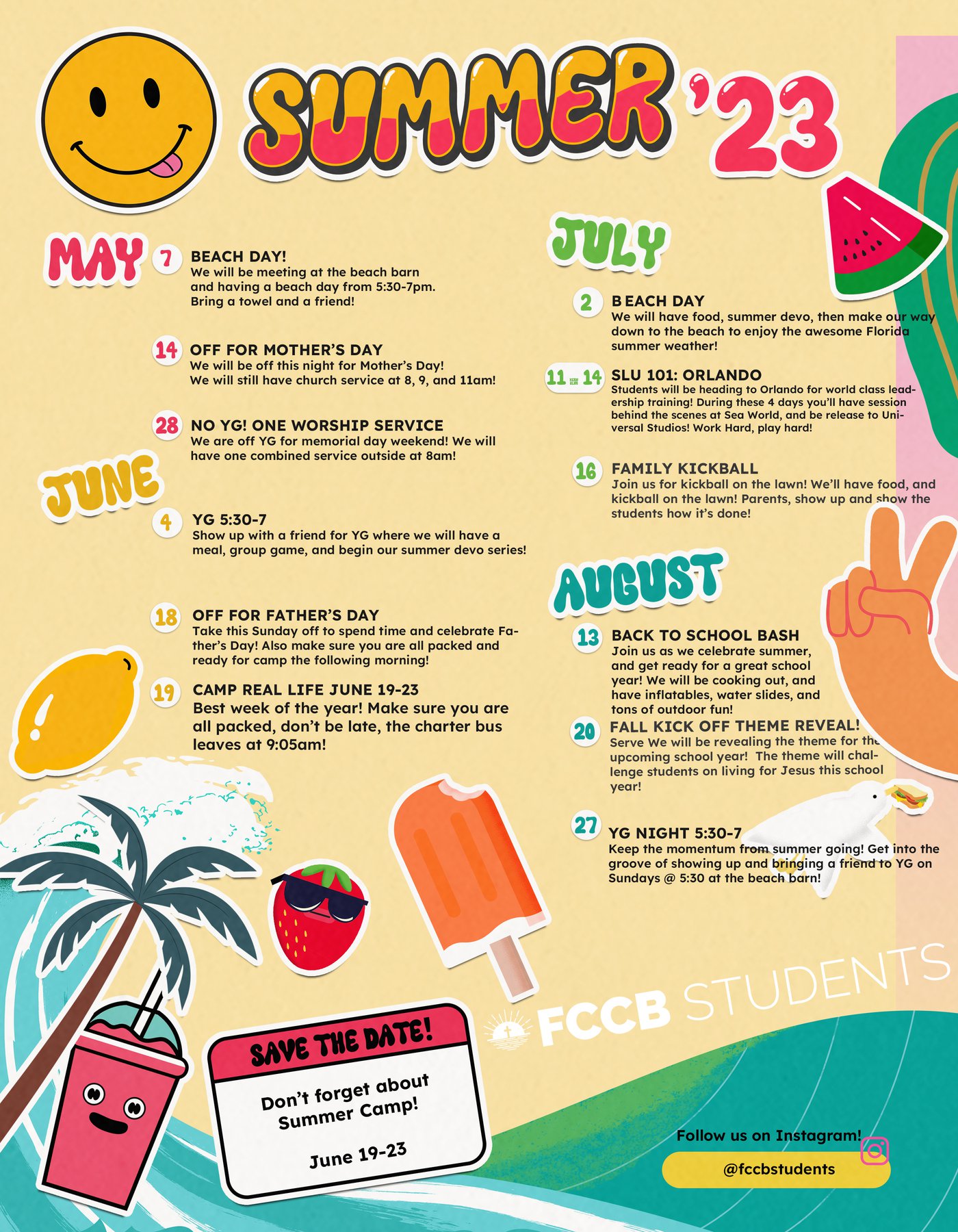 Want to join in on summer camp 2023? Check out the image below for details, and for more info about registering please email [email protected]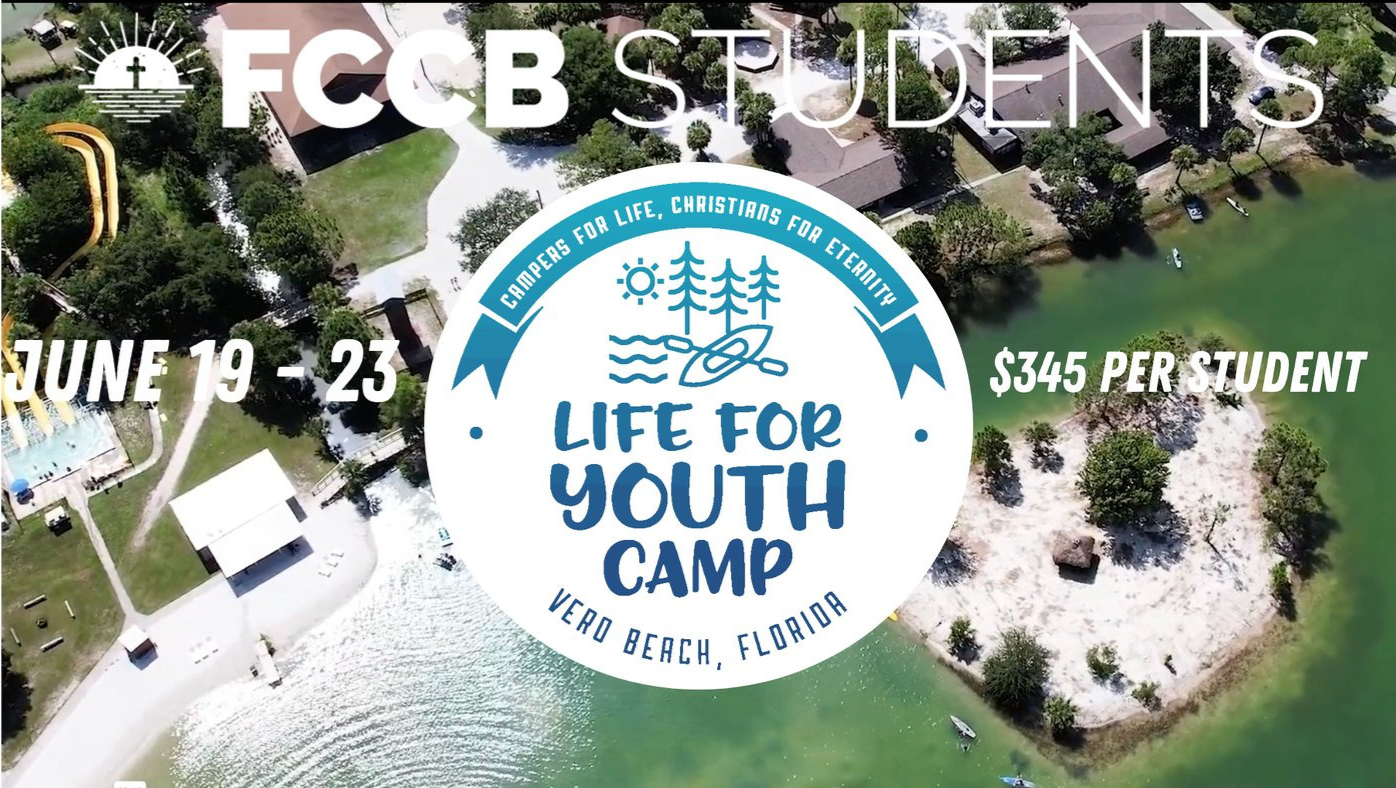 Who we are
We are FCCB Students! The student ministry of First Christian Church of the Beaches! We are beyond excited to be able to serve and partner with Fletcher Middle School to be able to provide a safe, fun, and exciting experience for the students at Fletcher Middle!
If your student has been invited to an event or pointed you towards here then it is likely from our presence on campus and the students from our ministry that attend Fletcher Middle.
We partner with Fletcher Middle and are very involved in the school and host the annual 8th grade end of year event at our campus, beach front lawn, and Beach Barn facility.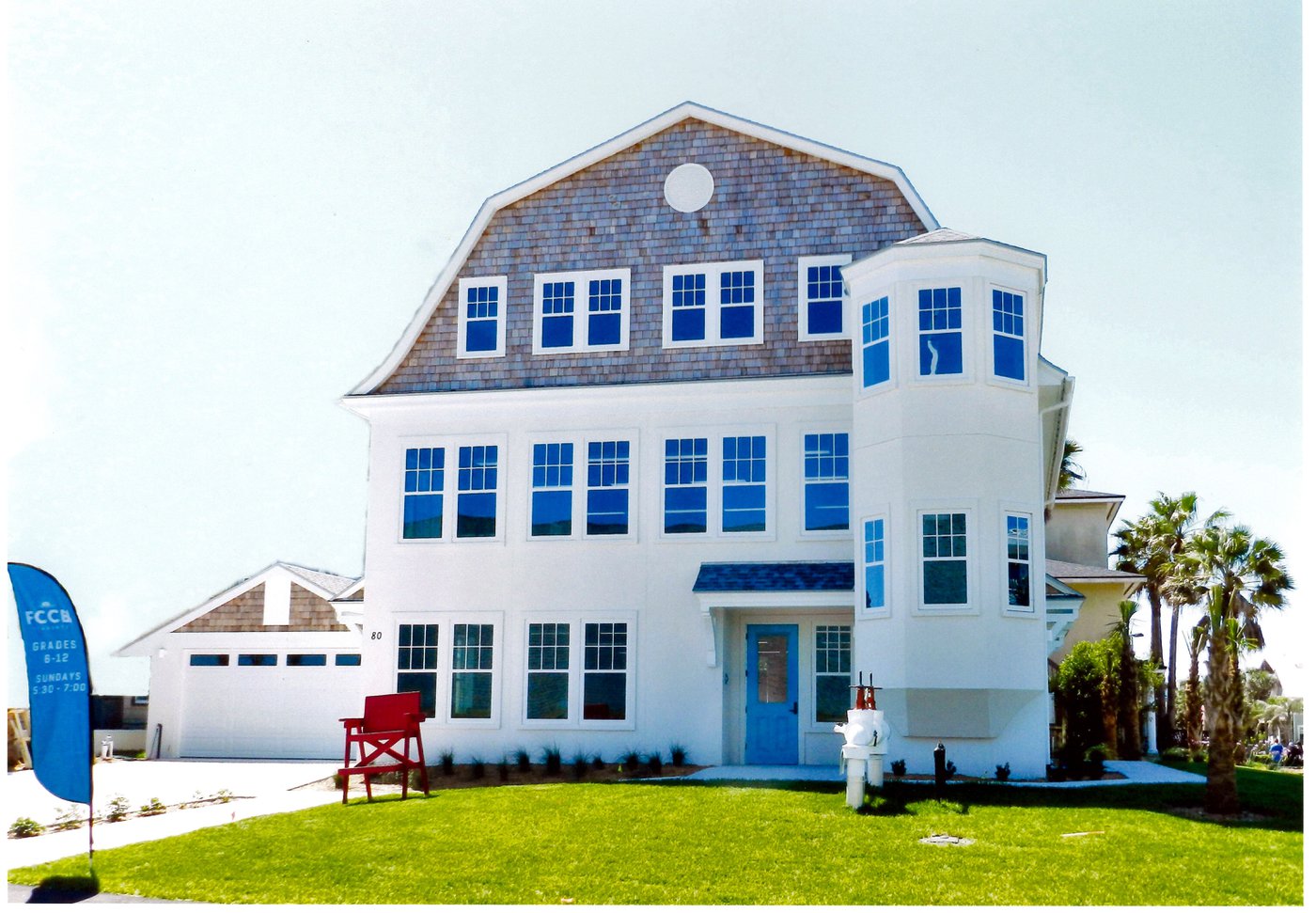 Right Next Door (The Beach Barn!)
Our church is located just a 2 min walk from Fletcher Middle right on the beach! Right next to our main church campus is the "Beach Barn"! This is a 3 story, 1.5 million dollar beach house facility just for students in 6-12th grade! We are excited to be so close and to be able to partner with Fletcher Middle parents and students!
The first floor consists of video games, ping pong, shuffle board, air hockey, arcade machines, and lounging area for the students to be able to play and have fun.
The second floor consists of our main sitting/dining/eating area where we socialize, and do our main lesson/teaching/speaking on Sunday nights!
The third floor is two large rooms with a. variety of use for meetings, small groups, and the third floor is equipped with full bathrooms with 4 showers for overnight events that FCCB students have throughout the year.
The purpose of this building is to provide a safe, fun, and exciting experience for students at our church, and Fletcher Middle to come and enjoy! Our main meeting time is Sunday from 5:30-7. We do also use this facility for special events, and will be planning early release hang out days for students at Fletcher Middle starting in January!
To see some sweet pics of the Beach Barn check out the bottom of this page!
Events for students
If you want to see ALL of the events we have planned for FCCB students, you can click here and scroll down to upcoming events. These events are not just for church members students, but open to all students, especially our neighbors at Fletcher Middle School!
How to get in touch!
If you want more info, want to connect, or if we can serve you in any way please don't hesitate to reach out! John Madison is the Student Pastor at First Christian Church of the Beaches and he would love to meet, connect, and answer any questions you students or parents may have!
Email: [email protected]